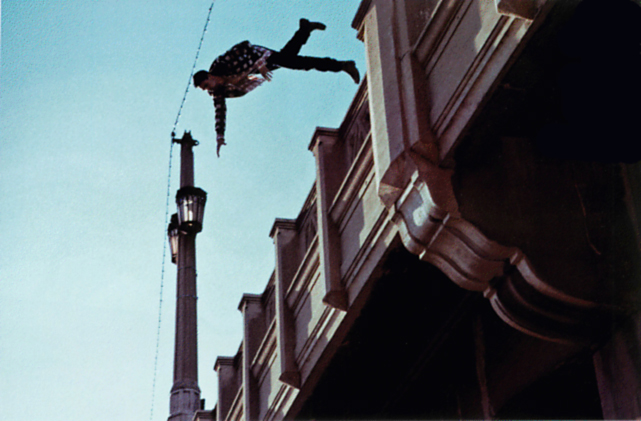 Dorian Kingi is the second born son in the Kingi Family lineage of stuntmen. His father is long time stuntman, Henry Kingi Sr. and his mother is emmy award winning actress Lindsay Wagner. His older brother is stuntman, Henry (Hank) Kingi Jr. and younger brother, who is also pursuing stunts, Alex Kingi.
Dorian started his career as a young teenager acting and doing stunt work. From elementary school through high school he focused on a professional basketball career, which inevitably lead him to following in the family business of stuntmen. He has training in all aspects of stunt work; from wire work, creature work, air rams, light martial arts, stunt driving, boxing, fight choreography, free running, stair falls, ground pounding, high falls, rigging, motorcycle work, Assistant Coordinating, and Second Unit Directing.
As a second generation stuntman and Los Angeles native, his fingers reached across multiple areas of the entertainment industry. In the field of modeling, he's had a 12 page spread in "Vogue" magazine dedicated to him being a Hollywood stuntman. He attended college for acting at "Stella Adler's Acting Academy" and has had multiple stunt and acting roles in many features and television projects, such as The Guardian, Crank, The Island, Semi-Pro, The Taking of Pelham 1 2 3, G-Force, Piranha 3D, Chuck, Boomtown and Terminator: Sarah Conner Chronicles to name a few. He is the regular stunt double for actor Doug Jones, in features such as "The Time Machine," "Fantastic 4, Rise of the Silver Surfer," (as the Silver Surfer) "Legion" and "The Watch". He is also the regular double for Jerry Trainer on the hit TV show, I-Carly.
With a lifetime of being on sets, and over 18 years of stunt experience in the entertainment industry, Dorian's talents and interests expand and increase exponentially with every passing year. He appears youthful, but is the true execution of the phrase that, "age means nothing but a number." His reputation for professionalism and integrity are acknowledged across the board as well as being known for his attention to detail for safety. These qualities make him a true asset on any set.